3 August 2017 |
Stella Bella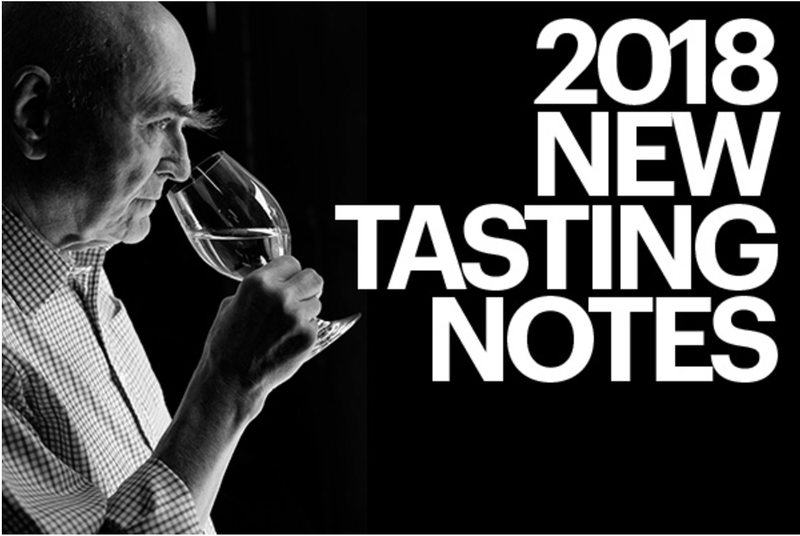 || Halliday Highlights 2018 ||
We are very proud of our results in the 2018 Halliday Wine Companion… once again we sit amongst the top wineries in Australia with our 11th consecutive Five Red Star Rating, confirming our consistent record for quality and excellence.

All wines featured in the book scored 91 points and above, with our 2016 Stella Bella Sauvignon Blanc, 2014 Suckfizzle Sauvignon Blanc Semillon and 2014 Serie Luminosa Cabernet Sauvignon making it into the 'best of the best' list. Coming your way are some of our points and reviews... Please note our 'Very Limited Wines' are extremely close to selling out… so get in quick!

Cheers, The Stella Bella Team


---
Current Release Wines...
These wines are waiting for you to experience for yourself… available online, in our cellar door & selected outlets.
Very Limites Wines
2014 Serie Luminosa Cabernet Sauvignon || 97 Points
Bright, clear crimson-purple - quite striking: a wine made without any compromise in the fruit selection or in the vinification, with a long pedigree of prior vintages of high quality. The bouquet is perfumed, the medium-bodied palate with a full array of cassis, redcurrant and blueberry fruits and bay leaf and superfine but persistent tannins. Oh, and yes, Fr ench oak does make a contribution.
2016 Stella Bella Sauvignon Blanc || 96 Points
In distinctive Stella Bella fashion, the wine is loaded with tropical fruits fit for an Arabian feast, starting with passionfruit, gooseberry, continuing with green pineapple, finishing with punchy citrussy acidity that intensifies and prolongs the impact of a real wine.
2016 Stella Bella Semillon Sauvignon Blanc || 92 Points
Bright straw-green; has the Stella Bella stamp all over it; notwithstanding that semillon is the dominant partner, the exotic tropical fruits of sauvignon blanc do most of the talking, with passionfruit, custard apple and gooseberry joined by lemony acidity on the finish. Will be around for a few years yet.
2015 Stella Bella Shiraz || 93 Points
Good colour, bright and deep; the expressive bouquet has all manner of warm spices, mocha, even hot cross buns. The medium to full-bodied palate takes all those characters in its stride, adding plush, ripe tannins and a dash of licorice. Enticing wine, whether now or later.
2015 Stella Bella Sangiovese Cabernet || 91 Points
Light, clear red; the sangiovese component is the dominant partner, no matter what the percentages may be (we aren't told). Red cherry fruits rule the roost, and make a wine full of personality that is raring to go.
2015 Stella Bella Cabernet Merlot || 94 Points
The perfumed bouquet sets the theme and course of a quality blend reflecting tis varietal origins and birthplace with equal confidence. The blackcurrant fruit of the palate has rifle shots of red berries, tannins also allowed to make their mark, oak neatly controlled.
2016 Skuttlebutt Sauvignon Blanc Semillon || 94 Points
Sauvignon blanc has always managed to invest Skuttlebutt with an extra coat or two of rich fruit, with passionfruit, guava, Meyer lemon and cut grass all creating a daisy chain, the flavours skipping past and returning equally quickly. This takes on Marlborough's sauvignon blanc on its own terms.
2016 Skuttlebutt Rosé (Sold Out) 2017 Vintage Now Available || 93 Points
Bright clear colour; a fairground of riotous red fruits of every description that are joined at the hip and drive this intensely flavoured rose onto a long, fruity, yet bone dry finish. Terrific value.
New Release Wines
2014 Serie Luminosa Chardonnay || 96 Points
Hand-picked, whole bunch-pressed, wild and cultured yeast, matured for 11 months in French barriques (40% new). Pale straw-green; this is pure class, in one sense understated, in another absolutely compelling in its purity, focus and length. It will revel in the security of its screwcap, gaining greater complexity over the years ahead as its mix of grapefruit and stone fruit expand. Drink some now, some later, and some much later.
2016 Stella Bella Chardonnay || 95 Points
Brimming with life and energy, the fragrant bouquet of citrus and white flowers, the palate intense and very long; the flavours are spun around beacons of white peach and grapefruit, the barr el-ferment inputs simply adding complexity .
2015 Skuttlebut Cabernet Shiraz || 89 Points
One of a handful of such blends in Margaret River, cabernet dominant, shiraz operating to fill the mid-palate and soften the savoury impact of the cabernet - but certainly not hiding it. Good value.
Future Release Wines...
We are so sorry; you will have to wait a little longer before enjoying these spectacular wines. Sign up to our mailing list to get notifications or join our wine club for wine allocation.
2014 Suckfizzle Sauvignon Blanc SemiIIon || 96 Points
If you are absolutely confident about the quality of the grapes, and the synergy between the varieties, you can afford the luxury of barrel fermentation and extended maceration in French oak. This is one of a handful of Margaret River sauvignon blancs that move into another universe of complexity and longevity. No one should dismiss this wine without tasting it and learning of its majesty.
2014 Suckfizzle Cabernet Sauvignon || 95 Points
The richest and most forthright of the '14 Cabernets, firm tannin guy ropes running through the blackcurrant fruits from start to finish. As ever, the balance and varietal integrity are unquestioned, time the only missing ingredient at this point.
2014 Stella Bella Cabernet Sauvignon || 93 Points
Matured in French oak for 18 months. The bouquet is very expressive, with cassis and redcurrant fruit aromas, the medium to full-bodied palate adding a pronounced savoury shaft of flavour tightly linked by powerful tannins. Has the balance to justify the cellaring it needs.