16 November 2016 |
Stella Bella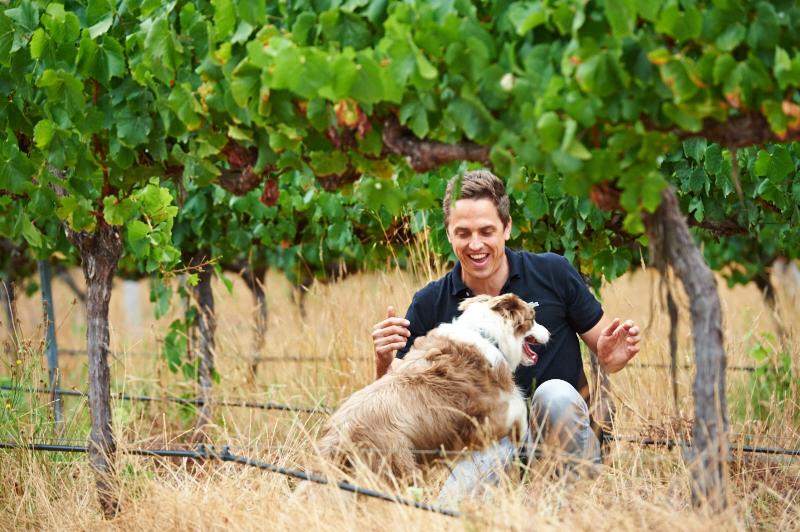 Article by: Nicky Lefebvre - Augusta Margaret River Mail
For Stella Bella Senior Winemaker Luke Jolliffe, the announcement that he had secured a spot at the prestigious Len Evans Tutorial table was in equal parts thrilling and nerve-wracking.
"I guess when you're a young winemaker you aspire to do it [attend the Tutorial], and as you progress in your career you start to wonder, 'Am I good enough for this yet?'" Jolliffe told the Mail.
"So you start making applications and finally, if you are accepted, there's a level of nervousness and a sense of anticipation.
"I don't cast myself as someone who doesn't know anything about wine by any means, but some of the people you are tasting with are of a very high calibre and really know their stuff."
"Obviously you want to do your absolute best and there's a lot of self-imposed nervousness!"
Jolliffe said despite being a self-confessed "wine nerd", he felt the need to brush up on his wine knowledge before heading to the Hunter Valley.
"I love reading about wine so it was time to do a bit of a research and we took the chance to get a group of local winemakers down to Stella Bella where we put some really amazing wines together for a blind tasting," he said.
Jolliffe plans to continue the blind tastings as a regular gathering for local winemakers, with an emphasis on exposing young people in the industry to more diverse wines.
"I think it's important to celebrate our own wine history and expand our knowledge of what is possible here in Margaret River by learning more about other regions and their products."
When pressed for his pick of the impressive array of wines tasted at the Tutorial, Jolliffe struggled to choose from the list of rare drops.
"It's hard to pick the best of the bunch but I think my favourite overall was the 1993 Armand Rousseau pinot noir, not one of the super top-level wines but stuck with me because of the people I was with, the food, the ambience.
"It had a bit of the sense of moment about it, which as everyone says, the best wines are the ones you 'feel'."
Now in his ninth vintage with Stella Bella, the ex-viticulturist said his start in the vineyards and early days at the cellar door gave him a balanced approach to winemaking.
"I've always wanted to have a real understanding of both the vineyard and the wine, and now I get to keep a foot in both camps in some regards, which I really appreciate.
Jolliffe said the inspiration collected at the Tutorial had already begun to translate in his latest efforts.
"On the plane home I was already thinking about how we could change and mix things up a bit, experimenting and using this new knowledge. It's exciting stuff."