5 August 2016 |
Stella Bella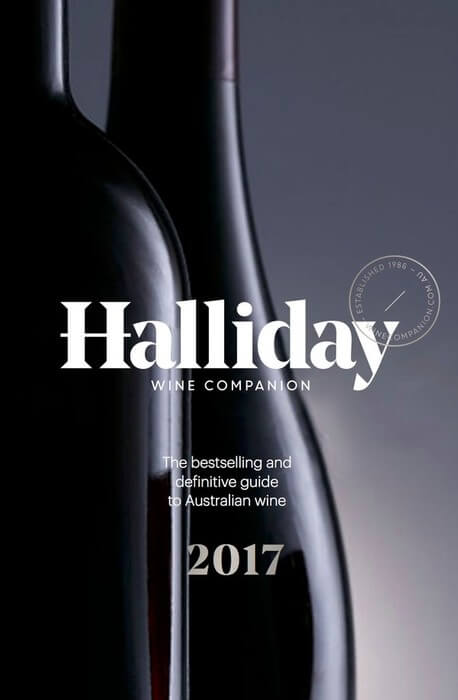 It's that time of year when the bible of the Australian wine world is released and wine lovers across the nation get ready to fill their glasses with the best drops form the most highly regarded wineries.
Here at Stella Bella, we are thrilled to reveal that once again we sit amongst the best Margaret River wineries with our 10th consecutive Five Red Star Rating, confirming our consistent record for quality and excellence over the last decade! Along with this, we are very proud to announce we were also named one the Top Ten Best Value Wineries, with most of our beautiful wines rating 94 points or above!
---
Current Release Wines...
These wines are waiting for you to experience for yourself… available online, in our cellar door & selected outlets.
A wonderful chardonnay, immediately and insistently proclaiming its class; a perfect fusion of fragrant, juicy pink grapefruit, white peach, nectarine, cashew, oak, and all important crisp acidity on the very long finish.
Picked at precisely the right moment(s), allowing passionfruit, gooseberry and guava free rein, given context and structure by grainy acidity. A classy wine, don't leave it on the shelf.
The grass, green pea and lemon signature of Margaret River semillon comes through
on the bouquet, but is blown away by the seductive array of tropical fruits on the
palate, with gooseberry, guava and creamy notes
(is there a touch of barrel ferment?).
It bursts with life and sparkling energy, the grapefruit/citrus rapier thrust on the palate ultimately parried by the underlying stone fruit and benison of subtle French oak; the finish is gloriously fresh and long.
A fresh, lively and totally balanced medium-bodied shiraz with a delightful juiciness achieved without losing texture or structure; poached plum/cherry flavours and fine tannins fill the mouth, yet leave it fresh.
The highly fragrant bouquet leads directly into the clearly defined pathway of medium-bodied red berries, cassis and tannins which have a finer mouthfeel. It all adds up to a wine that towers over all others at this price.
This has the Suckfizzle DNA down to its roots. It is perfectly balanced, constructed and structured, elegant yet powerful, and has a supple blackcurrant fruit with its own inbuilt, natural tannins. The length is impeccable,
as is the clarity of expression.
---
Future Release Wines...
We are so sorry; you will have to wait a little longer before enjoying these spectacular wines. Sign up to our mailing list to receive release notification or join our wine club to secure some of our highly sought after wines.
2013 Serie Luminosa Cabernet Sauvignon - 97 Points
The three-tier system of Stella Bella is managed with great skill and considerable experience. The wine is not based on weight or size, but on finesse, length, finish and aftertaste all harmoniously balanced.
2014 Serie Luminosa Chardonnay - 96 Points
Pale straw-green; this is pure class, in one sense understated, in another absolutely compelling in its purity, focus and length. It will revel in the security of its screwcap, gaining complexity over the years ahead as its mix of grapefruit and stone fruit expand. Drink some now, some later and some much later.
2014 Stella Bella Sangiovese Cabernet Sauvignon - 94 Points
The cabernet doesn't come over the top of the sangiovese, which is exactly the way it should be. The fruit flavours play tag with each other, and it's fun to be part of the cherry cassis game, all of which doesn't take the focus away from the truly engaging nature and quality – of this wine.
2012 Suckfizzle Sauvignon Blanc Semillon - 95 Points
Rides high on its complexity and depth, proving beyond doubt that longevity can be achieved with this blend. At once luscious yet restrained (by soft acidity), its flavours span citrus, brioche and white peach.
---
Time to Celebrate...
It's time for you to enjoy these beautiful wines & celebrate our 10th consecutive Five Red Star Rating!
Take 10% off your next online or cellar door order. Enter...
HALLIDAY2017
at the checkout or mention this email to one of our lovely cellar door staff.
Please note: This promo is only available on wine and is limited to one use per customer and cannot be used in combination with other offers or discounts or promo codes.