Forest Grove Vineyard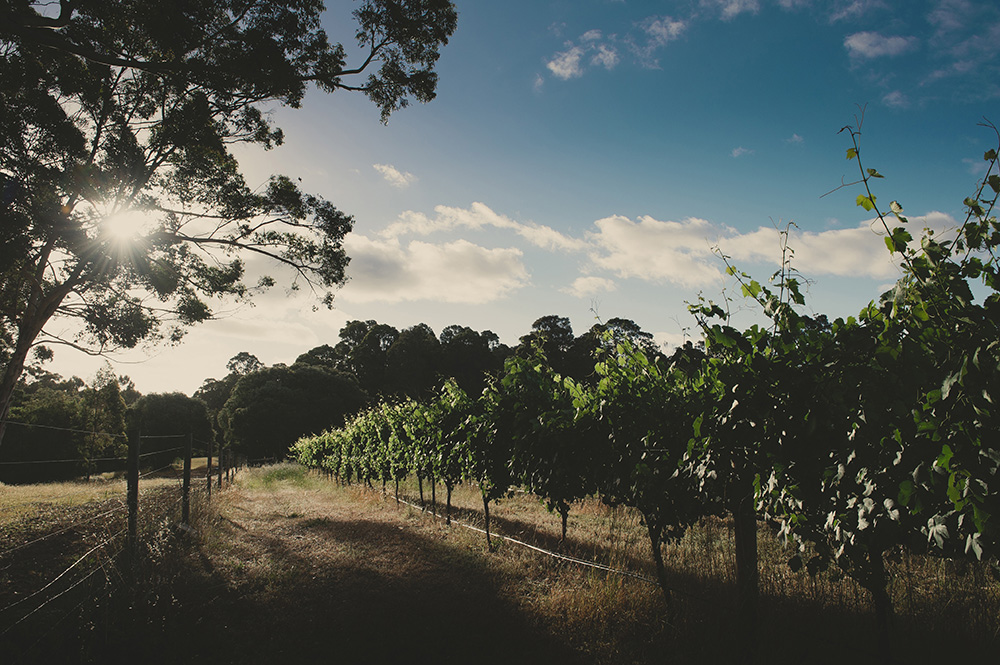 Planted
1998
Location
Sebbes Road, Forrest Grove
Vineyard Size
9 hectares
Varieties
Chardonnay, Cabernet Sauvignon, Shiraz, Merlot, Semillon and Sauvignon Blanc.
Soil Type
Forest Grove soils, with some darker karri loam at the southern end of the property. These uniform soils allow for balanced vine growth and very high quality fruit production.
Vineyard Management
The majority of the rows have a north south orientation, with the exception of the chardonnay and semillon which have an east west orientation. A mix of spur and cane pruning techniques are used with VSP trellising.
Vineyard Characteristics
The vineyard is surrounded by karri and marri forests and therefore protected from prevailing winds. This beautiful vineyard consistently delivers fruit suitable for our Stella Bella and Serie Luminosa wines.