31 July 2015 | Aussie Wine Month | Stella Bella
Aussie Wine Month - Stella Bella Chardonnay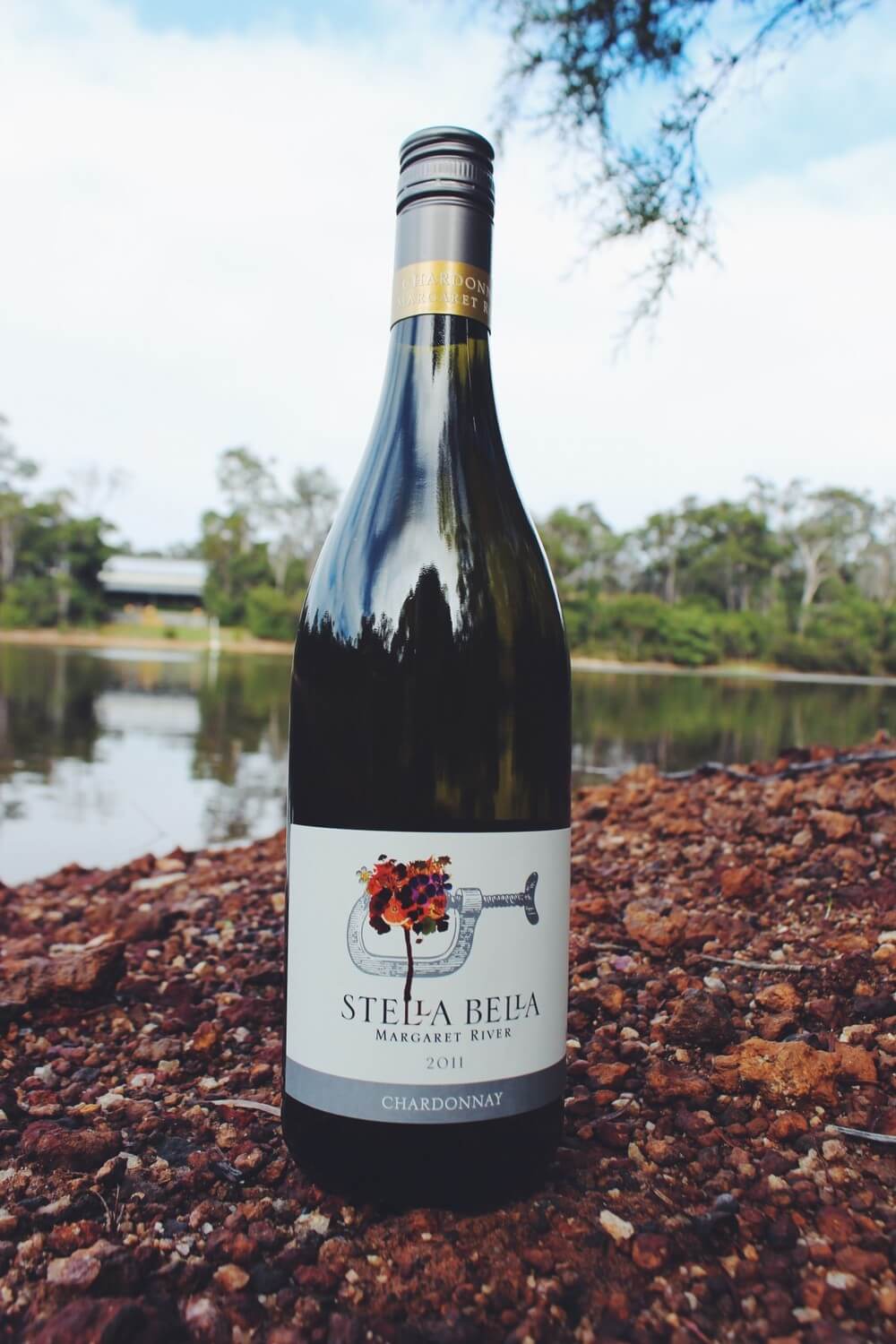 2011 Stella Bella Chardonnay
Taste…
Pale straw with lime hues.
An expressive nose of great intensity and complexity – notes of apricot muesli, nashi pear, praline and toasty hazelnut nougat, with subtle smokey aromas from the finest quality French oak.
The generous palate is ripe, rich and textural – the result of another perfect vintage here in Margaret River. Fresh stonefruit flavours continue highlighted with a delicious grapefruit brûlée. The finish has a lingering nuttiness and complexity from the battonage, enhancing the signature length of flavour which shows great persistence.
Region…
Margaret River's strong maritime climate creates ideal growing conditions that are seasonally consistent with a Mediterranean style climate. This means the vineyards are not affected by extreme summer and winter temperatures. Humidity levels are ideal during the growing period and the combination of climate, soil and viticulture practices lead to consistently high quality fruit with intense flavour & structure. Consequently annual vintage results continue to exceed expectations and reinforce its reputation of one of the premium wine producing regions of the world. - http://margaretriverwine.info
Stella Bella has six vineyards throughout the southern half of the Margaret River Region. Southern Margaret River is cooler climate than other areas in the region, the extreme temperatures of summer are reduced by the extra cloud cover, and cool winds from the oceans, and the coldest parts of winter are warmed by the same factors, resulting in a longer cooler ripening period. Creating elegant wines with unique interesting varietal complexities and structure.
The most critical site selection is applied to vineyard sites for growing Stella Bella Chardonnay. Each location adds to the complexity of the wine due to the soils, aspect, clones and microclimates unique to the respective sites. Applied to this rich collection of unique vineyards is the inspiration and skill of our winemaking team that draws upon traditional Burgundian winemaking methods and the use of fine grain French oak to craft a layered, flavoursome and complex wine with the capacity to age gracefully.
Winery…
All the individual vineyards that contribute to the Stella Bella Chardonnay were vinified separately. Most batches were hand‐picked at between 12.0 to 13.3° Be and cooled overnight before whole bunch pressing to extract free run juice only. Fermentation occurred in a combination of new and older Burgundian oak, with a maximum of 20% new oak in each batch. Fermentation temperature was controlled between 25°C to 26°C and the lees were stirred regularly from the end of fermentation and throughout the malo‐lactic fermentation. After 12 months in barrel the wine was blended to tank and held for 6 months prior to fining, filtration and bottling.
Winemaker: Stuart Pym
This beautiful Chardonnay is pictured at our winery located in Karridale approximately 35kms south of Margaret River. Our winery facilities allow each parcel of fruit sourced from one of our six vineyards to be processed and nurture individually to best express the site, variety, season and individual complexities.
References