Our Vineyards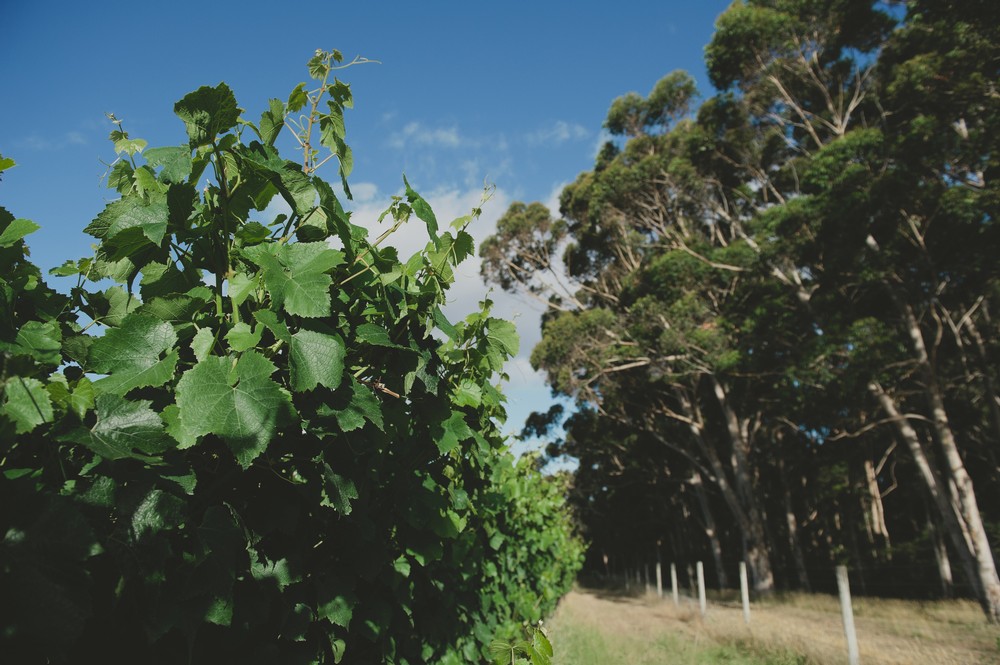 We have five vineyards throughout the southern half of the Margaret River Region, with approximately 80 hectares under vine.
As a grape growing area we love southern Margaret River for its unique aspect and physical characteristics. The trees are taller, the rainfall is higher, the climate is cooler, the vines stress less and need less water. The extreme temperatures of summer are reduced by the extra cloud cover and cool winds from the oceans. The coldest parts of winter are warmed by the same factors, resulting in a longer, cooler ripening period, creating elegant wines with distinctive varietal complexities and structure.
These climatic factors have a huge impact on both red and white wines. White varieties such as chardonnay, semillon and sauvignon blanc have higher natural acidity, giving the wines a pleasing mineral character that stimulates the palate. With chardonnay this allows us to undertake secondary malolactic fermentation to produce wines with a luscious creamy texture while maintaining that springwater minerality. Red varieties such as shiraz and cabernet sauvignon display more delicate and elegant flavors, as the grapes ripen more slowly. This allows us to achieve tannin ripeness in the seeds and skins and maintain elegance and finesse in our finished wines without risking potential high alcohol levels.
Our vineyard soils are best described as Forest Grove soils, which are made up of varying compositions of gravel, sand, clay and loam. Generally these soils achieve good heat retention due to a high gravel content. This allows for well-balanced vine growth due to low soil fertility and low to moderate available water. This recognised soil type is ideal for growing most varieties, in particular high quality cabernet sauvignon and chardonnay.
Margaret River Region - Climate & Rainfall Comparison

Growing Season Rainfall
Mean January Temperature
Cape Natualiste
135 mm
26 degrees
Margaret River
158 mm
26.5 degrees
Cape Leeuwin
182 mm
23 degrees

Data taken from Elders Weather