Suckfizzle Vineyard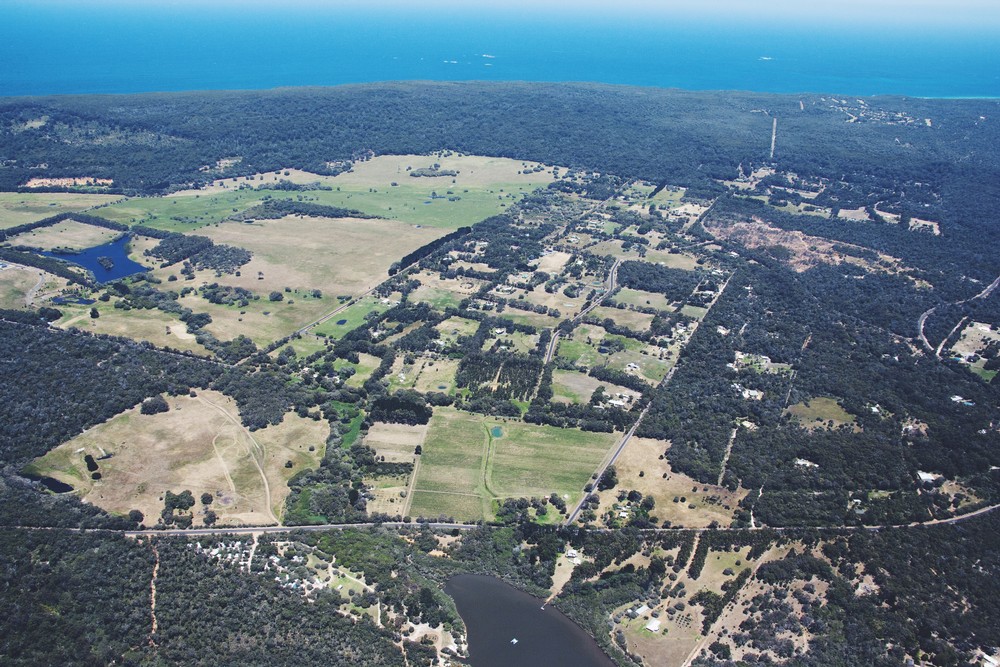 Planted
The Suckfizzle Vineyard is divided into two blocks – the 'old block' planted in 1988 which has a minor northerly aspect and the 'young block' in 1998, which faces slightly to the south.
Location
Bussell Hwy, Augusta – one of the most southern vineyards in the Margaret River region.
Vineyard Size
7.5 hectares
Varieties
Cabernet Sauvignon, Sauvignon Blanc, Semillon, Chardonnay, Sangiovese, Merlot.
Soil Type
Forest Grove soils - mainly red & brown loam.
Vineyard Management
The rows have a north south orientation and the majority of vines are cane pruned by hand with VSP trellising. There is minimal irrigation and the crops are fruit thinned, yielding 3-4 tonnes/Ha. The majority of the fruit is hand picked.
Vineyard Characteristics
Surrounded by the Indian Ocean to the west, the Southern Ocean to the south and the Blackwood River inlet to the east, the vineyard is also sheltered to the north east by the Leeuwin Naturaliste Ridge. The meso-climate of this vineyard is dominated by extreme maritime influences. Warmer soil temperatures cause the vines to break dormancy earlier than other sites in the immediate area. Harvest dates also reflect this characteristic.
History
The vineyard was originally planted by a local Augusta resident - Ray Ellis in 1988. A local farmer who owned ample land and was a lover of fine wine. The vineyard was 3.5 ha, with 2 ha planted to cabernet sauvignon, and 0.75 ha each to sauvignon blanc and semillon. Janice and Stuart took over the vineyard ideally to make two wines - pure Margaret River Cabernet Sauvignon and a blend of Sauvignon Blanc and Semillon, based on the style of the best white Bordeaux. 1997 was the first vintage and these wines were released as a pair in late 1999.