25 May 2015 | Aussie Wine Month | Stella Bella
Aussie Wine Month - Snake and Herring Chardonnay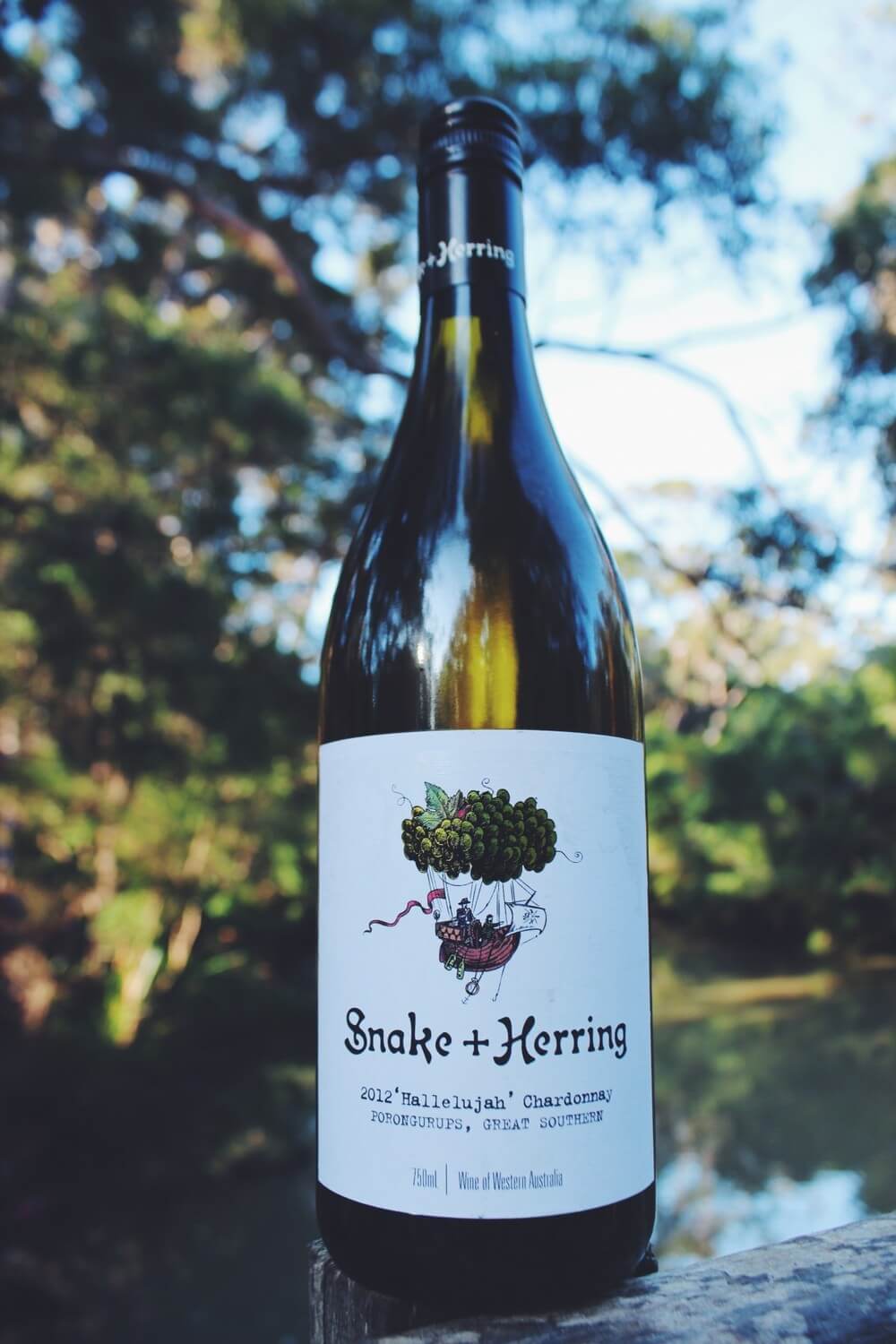 2012 Snake & Herring 'Hallelujah' Chardonnay
Taste…
Bright pale gold with a slight green hue.
Gentle stone fruits and citrus aromas with a slight flint character.
This wine has an amazing palate which shows gentle stone fruit, citrus & white chocolate flavours over a very generous & textured mouthfeel. Balanced by a fresh mineral acidity with an enjoyable savoury finish. A beautiful balance of fruit, oak & texture.
"My kind of Chardonnay" – Charlotte (Sales & Marketing Executive/Chardonnay Queen)
Region…
The Great Southern is a large region spanning 150 kilometres over the south of Western Australia.
This abundant region is the coolest wine growing region in Western Australia & is home to the Stirling & Porongurup Ranges. The Porongurup sub region is where Snake & Herring chose to source their 'Hallelujah' Chardonnay fruit. The Porongurups are a smaller granite mountain range that create an interesting viticultural environment. A feature being the ancient & diverse soils & a night-time thermal zone, which creates a layer of warm air that sits on the lower valley floor, reducing the risk of frost.
The cooler slightly continental climate & topography of Porongurup wine region is the major distinguishing factor from Margaret River. The cooler climate of the Hills produces delicate, fine & mineral Chardonnay's, whereas the moderate maritime climate of Margaret River, creates beautiful voluptuous fruit with concentrated varietal expression and complexity.
Winemaker/Navigators: Tony Davis & Redmond Sweeny)
Winery…
Snake + Herring will endeavour to source the finest parcels of fruit from quality vineyards and dedicated people without regional restraint. The story of wine grape growing in Western Australia is relatively short with many chapters still to be written. We hope to humbly add a few lines of our own; to bring some new eyes to old vineyards and thinking, seeking styles and regions perhaps overshadowed in the past and indulging ourselves in the overuse of semi-colons.
To find out more about Snake & Herring or purchase some of their outstanding wines visit their website.
This beautiful Chardonnay is pictured on the banks of the Margaret River, approximately 60km in length with a catchment area of 470km2 (Pen, 1997). Margaret River is a beautiful & healthy ecosystem that is an important attribute to the area due to the social, economic and environmental benefits it brings. Recreational activities, agriculture, education, science, cultural and spiritual values are all supported by the river. Click here for information about the Margaret River.
References