20 April 2015 | Stella Events | Stella Bella
SURFAID Cup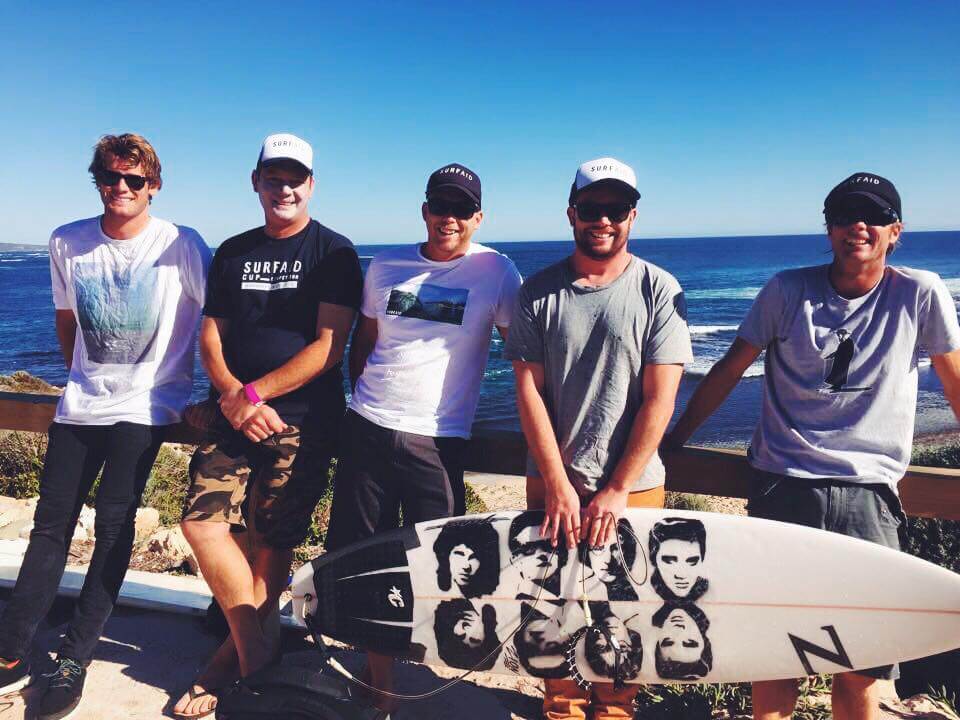 SURFAID is a non-profit humanitarian organisation whose aim is to improve the health, wellbeing and self-reliance of people living in isolated regions connected to us through surfing.
Margaret River Wineries SURFAID Cup team raised a total of $7943 through two community events & a generous donations pledged through the Everyday Hero' page. Our best year of fundraising yet which included three local community based events that helped promote the good work that SURFAID do.
The inaugural SURFAID Cup was held on Sunday the 19th of April at the Margaret River Pro, whilst we were unable to retain the surfing champions cup for a second year running, we were runners-up in what was a strong display of surfing right across the competition. A huge congratulations must go to the 2015 SURFAID CUP Champions - Herbert Smith Freehills. They not only raised the highest fundraising total ($16,762) but also won the tag-team surf contest. This is the first time in the history of the SURFAID CUP around Australia that the double cup as been achieved. Well done!!
A combined total of over $98,000 was raised between the 10 competing teams. An incredible amount of money which will go along way towards the work that SURFAID do in the remote island communities throughout and around Indonesia.
Last but not at all least to our devoted supporters. Your monetary donations, contribution of product for prizes and silent auction, venues and services have all been exceptionally valuable to us in achieving these results. THANKYOU!!